John Kamm Remembers 1990 – 1999:
Mixing Business & Human Rights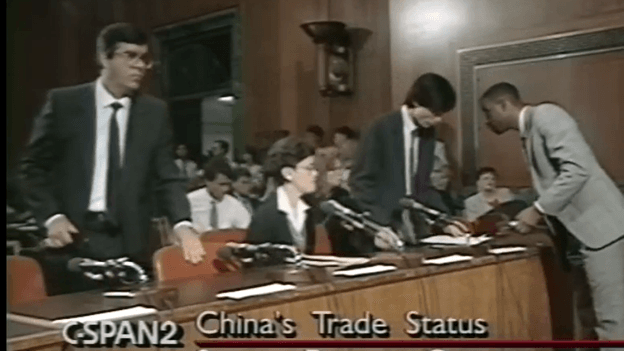 In the aftermath of June Fourth, US-China relations were an intense subject of debate. The next decade saw the reopening of US-China relations, the return of Hong Kong to China, the Third Taiwan Strait Crisis, a formal delinking of human rights from trade with China, and the establishment of the Congressional-Executive Commission on China, among other key events.
During this period, John Kamm testified to Congress on trade with China and Hong Kong, urging both chambers to advocate for the release of political and religious prisoners. He began submitting prisoner lists to the Chinese government, conducted his first visits to Chinese prisons and court rooms, and honed his skills to conduct prisoner advocacy.
Read select John Kamm Remembers stories from this period below.
Return to the John Kamm Remembers portal page.
Subscribe to Dui Hua's publications to receive updates about this project and other exciting Dui Hua projects.