EVENTS
Action in Geneva & New York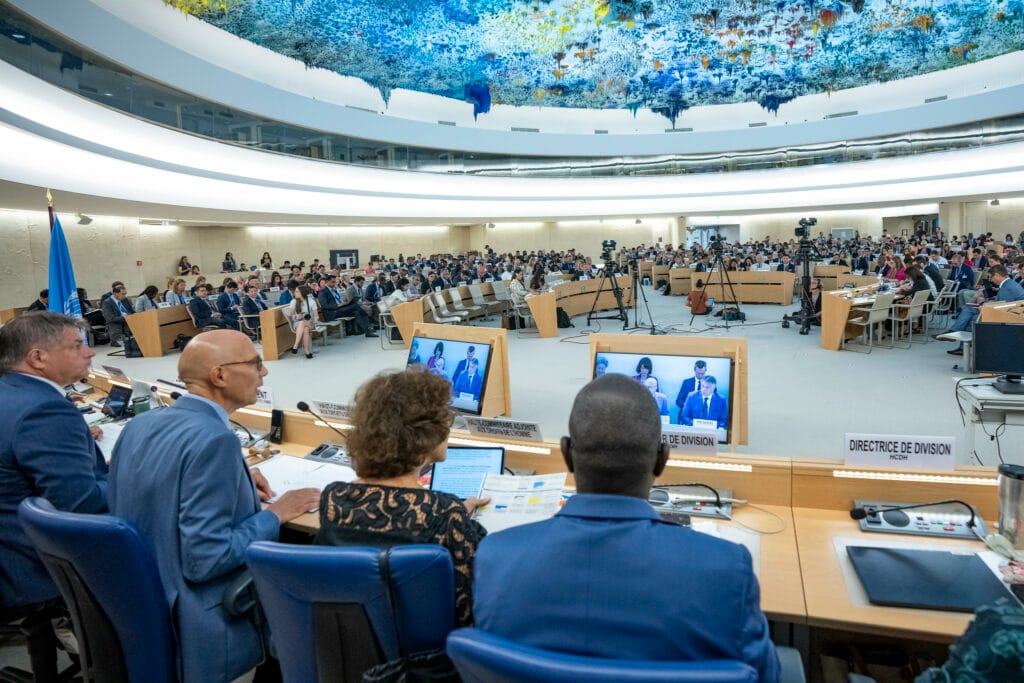 The months of September and October are crucial times for international human rights. The United Nations General Assembly (UNGA) convenes in New York, and the opening session of the Human Rights Council (HRC) takes place in Geneva. As the HRC nears conclusion in October, action shifts back to New York for meetings of UNGA's Third Committee, which has the responsibility of examining issues related to human rights.
Meetings of both UNGA and HRC were largely uneventful. On October 10, China won reelection to the Human Rights Council in a secret ballot by gaining 154 votes of 192 cast, an improvement from the 139 members who voted in 2018. Of the four countries up for election in the Asia and Pacific Group, China secured the fewest number of votes. The 2023 election of China came despite intense lobbying by parliamentarians and human rights groups which sought to reduce China's tally from the 2018 result.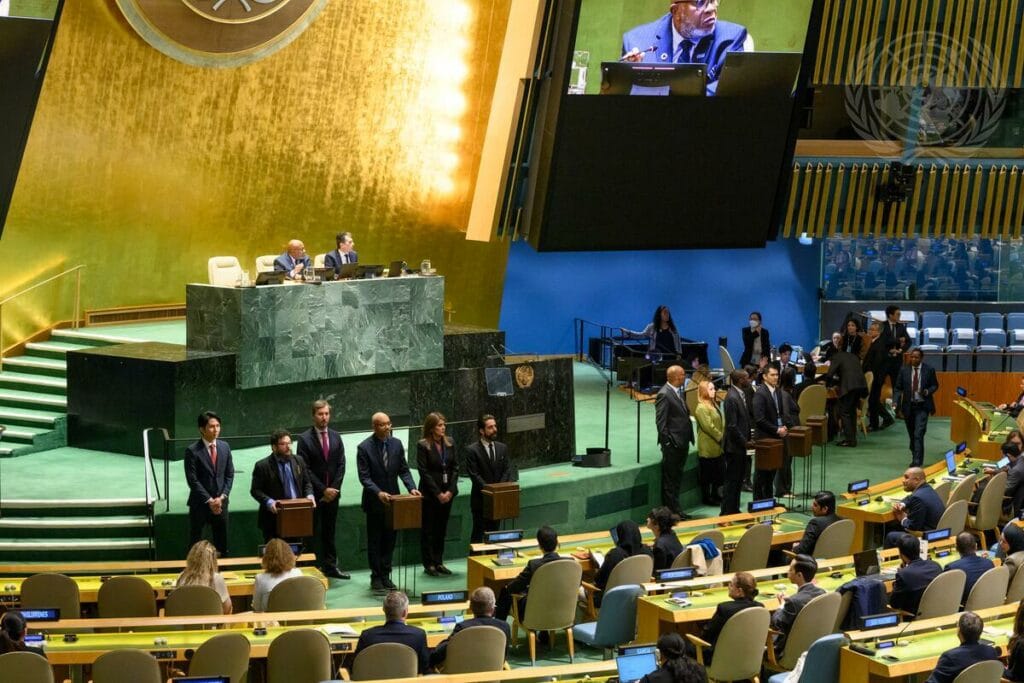 In the waning days of the 54th session of the HRC, China and its allies — Bolivia, Egypt, Pakistan, and South Africa — tabled a resolution that seeks to change the way the Office of the High Commissioner for Human Rights (OHCHR) operates by placing greater emphasis on promoting and protecting economic, cultural, and social rights (ECSR) and relatively less emphasis on promoting and protecting civil and political rights. The resolution declares that "Rights should all be treated in the same manner. . . ECSRs have not been accorded the attention they deserve and inequalities are on the rise."
The resolution's sponsors make no mention of their own records on ECSRs — e,g. China does not allow independent trade unions — nor do they mention that corruption is rife in their countries. On the whole, the resolution aligns with China's long-standing effort to emphasize the right of development over all other rights. It was passed by the HRC by consensus on October 12.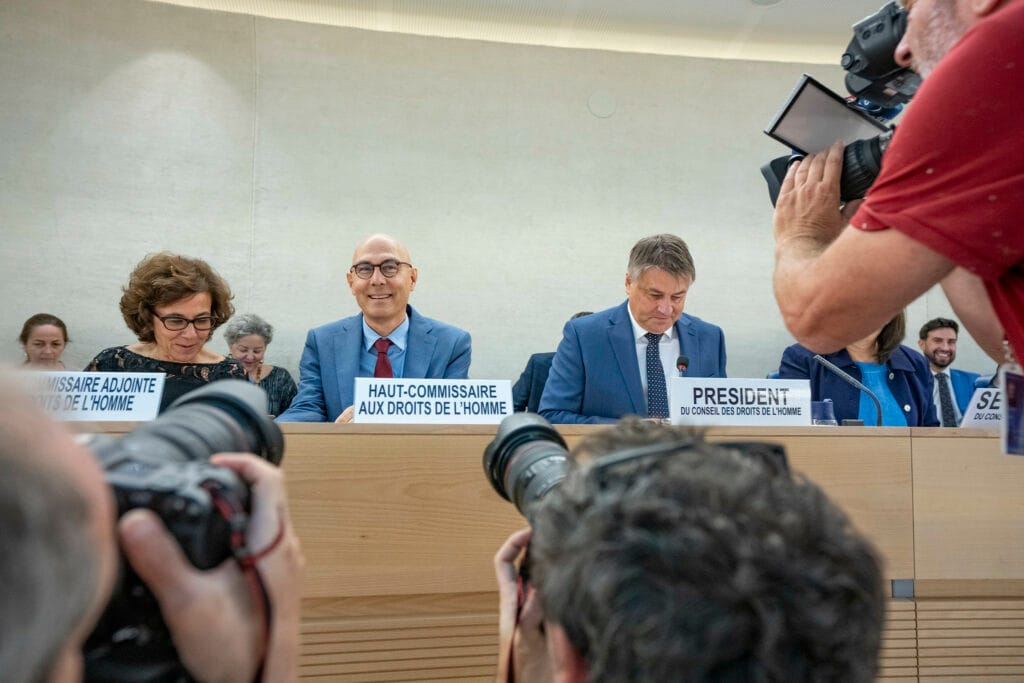 Prior to the flap over China's resolution in Geneva, there were side events in both New York and Geneva. In New York there was a side event sponsored by the Atlantic Council, Human Rights Watch, and Amnesty International. The event examined the situation in Xinjiang and Uyghur exiles addressed this event. In Geneva, there was a side event sponsored by the United Kingdom that dealt with press freedom on Hong Kong. Sebastien Lai, son of imprisoned publisher Jimmy Lai, delivered powerful remarks.
China strained mightily to make sure that countries didn't send representatives to either event. Its efforts were in vain. Large audiences attended both events. In Geneva, 25 countries sent representatives to the Hong Kong press freedom event, and the event in New York was prominently covered by the press.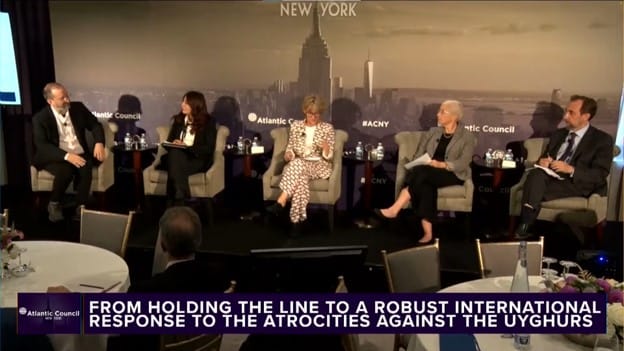 In Geneva, the European Union made a statement under Item Four of the agenda that called attention to the situations of political prisoners, cited by name. Unfortunately, the statement failed to mention Professor Rahile Dawut, the internationally acclaimed Uyghur scholar who was given a life sentence that was announced by Dui Hua on September 21, 2023. According to an official in Geneva for the 54th session, the statement made "quite a splash . . . Rahile Dawut's name was on everyone's lips."
It was widely expected that a joint statement on the situation in Xinjiang would be introduced at the Third Committee's meeting in New York. This would follow up on a joint statement introduced by the United States at the Third Committee meeting in June. Although China was not mentioned by name, the wording of the joint statement on the importance of protecting the cultures of indigenous people was similar to the wording of the Bachelet report. China resolutions at the HRC in Geneva typically attract signatures from no more than 45 countries. The US statement at UNGA in June 2023 attracted the signatures of 67 countries, including several Muslim countries.
---
DUI HUA: 25 YEARS OF DIALOGUE
Dui Hua began operations in August 1999 upon receiving its first grant to work on prisoner accounting. To mark its 25th year, we've launched a new podcast series looking at aspects of Dui Hua's unique form of advocacy as well as issues affecting US-China relations.
Listen to the Encounters with China podcast episode on this topic – "Forging New Paths for US China Dialogue: Juvenile Justice"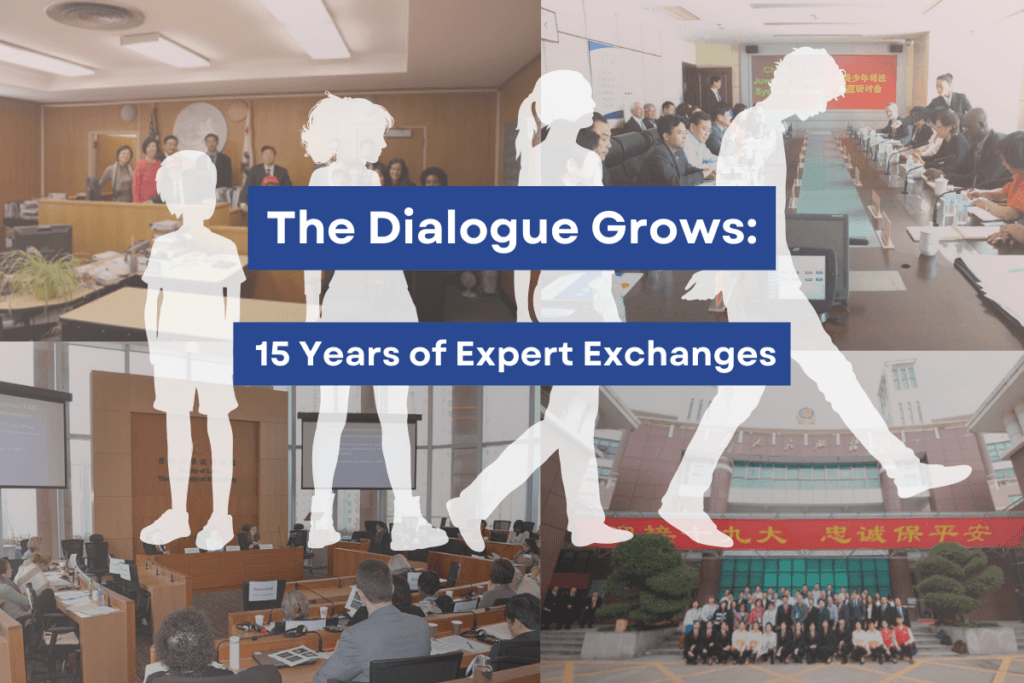 Before 2007, Dui Hua's work focused exclusively on political and religious prisoners. That year, Dui Hua hosted Dan Wei, a senior Chinese prosecutor and legal scholar, on a study program around Bay Area law schools and legal facilities to learn about the US criminal justice system. After a juvenile court hearing, Dan pulled Kamm aside to say that China was interested in reforming its juvenile justice system and suggested that Kamm speak with his friends at the Supreme People's Court (SPC) about a joint US-China program. Listening intently, Kamm saw space to open a new dialogue channel.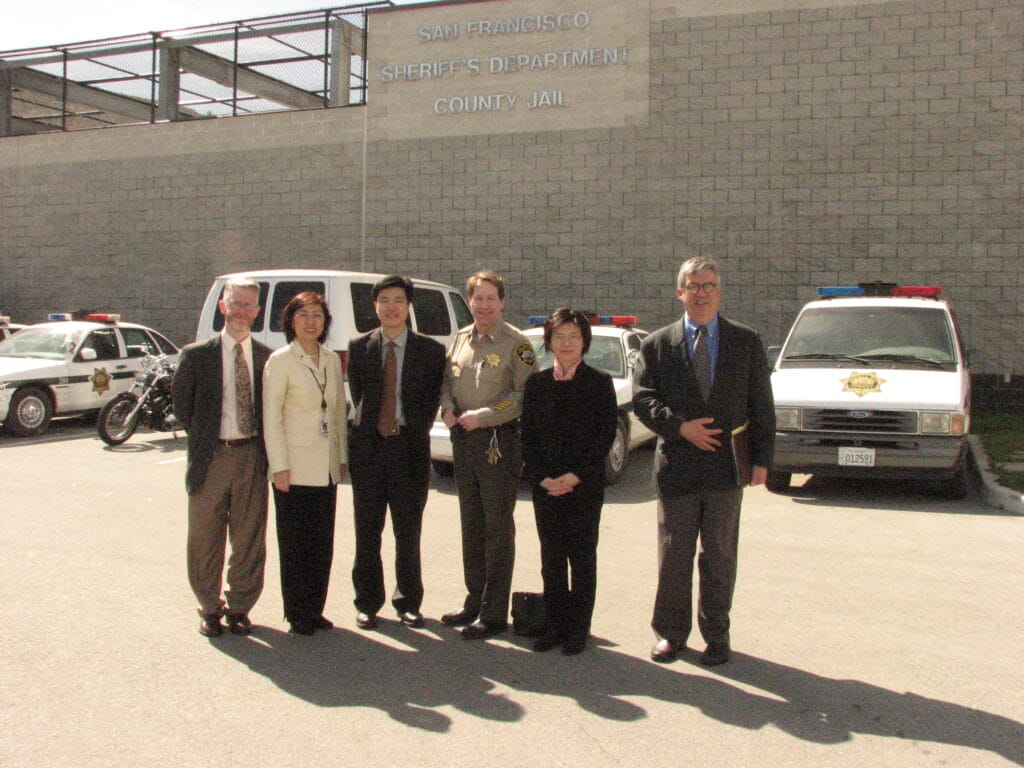 Kamm reached an agreement with the SPC, secured funding with the support of the MacArthur Foundation, and gathered a group of experts to represent the US justice system. Dui Hua had never attempted an event on this scale before, but by March 2008 the planning was done. Tragically, a massive earthquake struck Sichuan Province in May 2008, forcing the event to be delayed.
Once the Chinese delegation arrived in October 2008, the US experts did their part to highlight successes in the field, but they also laid bare the systematic deficiencies. Judge Edwards, an instrumental figure in Dui Hua's expert exchanges, shared that the United States has no single unified juvenile justice system but rather more than 2,800 different ones that vary radically from one county to another. Judge Edwards also spoke about the value of sealing juvenile records to give young offenders a clean slate upon release.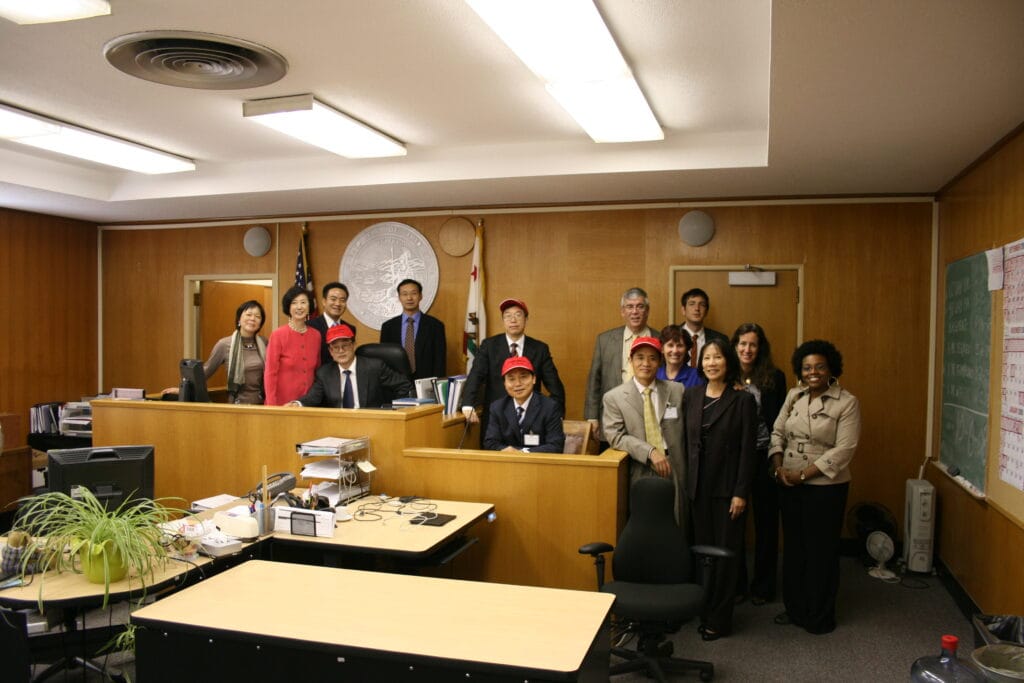 "Dui Hua started as a small organization with a big humanitarian mission. As the organization grows, the scope of its work needs to grow to ensure that more people benefit and that individuals vulnerable to systemic prejudice are heard," Kamm said in 2011 when he announced the expansion of Dui Hua's mission to include juvenile justice and women in prison.
Juvenile justice and women in prison are among the few human rights topics that China and the United States can still discuss with each other. Adopting these new program areas increased the emphasis on humanitarian treatment for at-risk detainees, while maintaining the importance of "dialogue," the meaning of Dui Hua's name in Mandarin Chinese. The 2008 juvenile justice exchange marked the start of Dui Hua's cooperation with the SPC, leading to eight additional expert exchanges over 15 years, all of them rooted in the spirit of "dialogue": the notion that positive change is realized through constructive relationships and exchange.
Read the John Kamm Remembers article on Dui Hua's first exchange and listen to the Encounters with China podcast episode on this topic "Forging New Paths for US China Dialogue: Juvenile Justice." You can also check out previous episodes of Encounters with China.
---
PUBLICATIONS ROUND UP
Featured: John Kamm Remembers, September 25, 2023: "Doing Right by Our Children: Mutual Concern Opens Up New Dialogue on Juvenile Justice"
John Kamm Remembers is a publication exploring Kamm's human rights advocacy. New installments are published on this page.
Doing Right by Our Children: Mutual Concern Opens Up New Dialogue on Juvenile Justice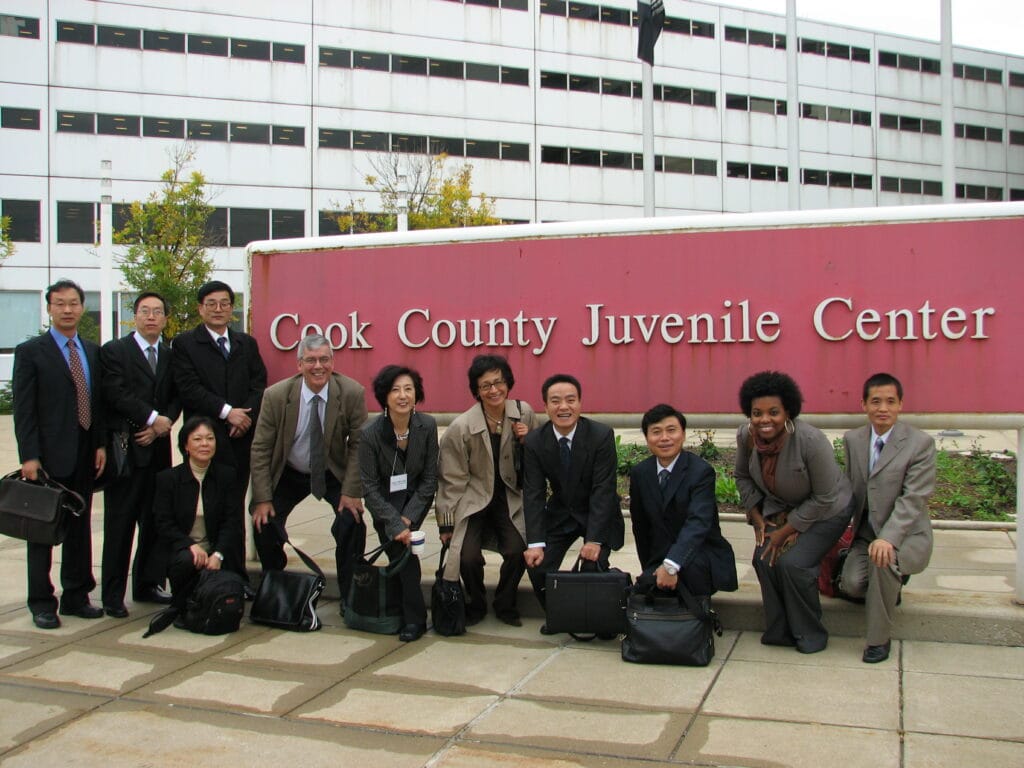 Exploring Dui Hua's first expert exchange with the Supreme People's Court of China, this John Kamm Remembers goes back 15 years to a time when Chinese officials looked to the United States for insights into legal reform. What followed was a week-long exchange where legal experts from both countries discussed their flaws and successes of their legal systems, inspiring changes that resonate to this day.
Featured: Human Rights Journal, September 12, 2023: China's 2022 Acquittal Rate Lowest in Two Decades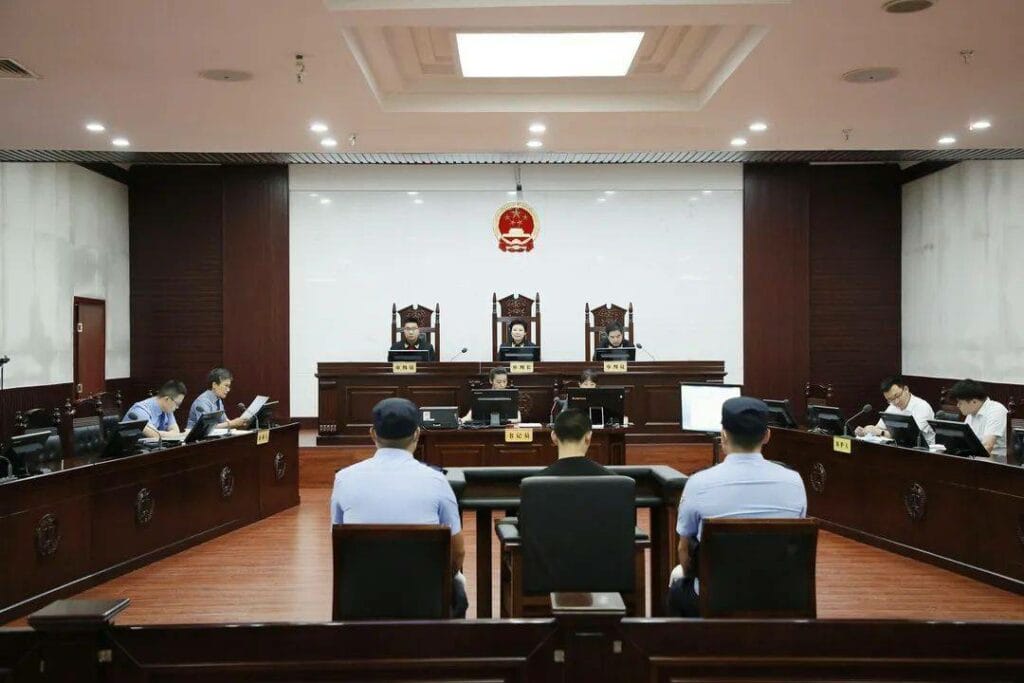 In 2022, China's trial acquittal rates reached a new low while its conviction rate soared to 99.95 percent. Dui Hua's Human Rights Journal delves into recent statistics to understand this trend and what it means for the criminal justice system in China.
Featured: Press Statement, September 21, 2023: Life Sentence for Professor Rahile Dawut Confirmed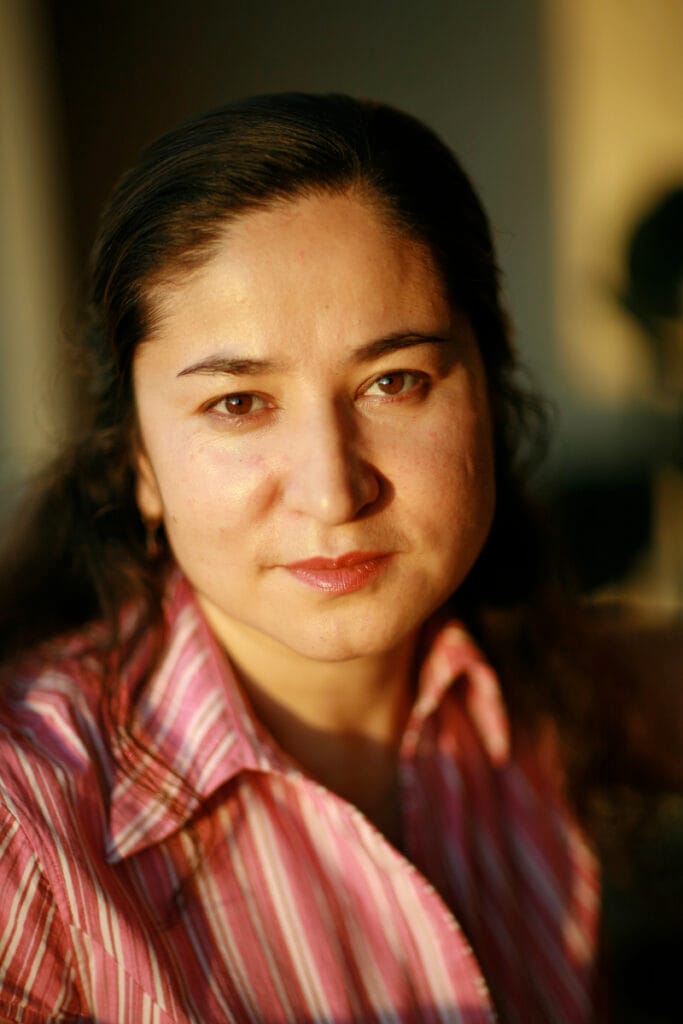 SAN FRANCISCO (SEPTEMBER 21, 2023) — According to a source in the Chinese government, Professor Rahile Dawut (راھىلە داۋۇت, 热依拉 · 达吾提), an acclaimed Uyghur intellectual and expert on Uyghur folklore and traditions, is serving a life sentence for endangering state security.
See Also:
Prisoner Updates 2023 #9: Activist disappeared in Laos confirmed detained in China for inciting subversion; lawyer detained in Laos; Ethnic Korean activist fled to South Korea; Anhui petitioner facing picking quarrels charge, as parents once did; Elderly Falun Gong practitioner granted clemency in Henan; Last of the HK12 completed prison sentence in China, facing new charges in Hong Kong (August 30, 2023)
Prisoner Updates 2023 #10: Life Sentence for Professor Rahile Dawut Confirmed; Inciting subversion trial for Guangzhou activists begins; Taiwan businessman incarcerated for espionage in Fujian; Activist sentenced in Jiangxi; First prison visit for Wang Bingzhang in four years; Mainland student sentenced for sedition in Hong Kong; Elderly Falun Gong practitioner in Guangdong Women's Prison receives clemency (October 4, 2023)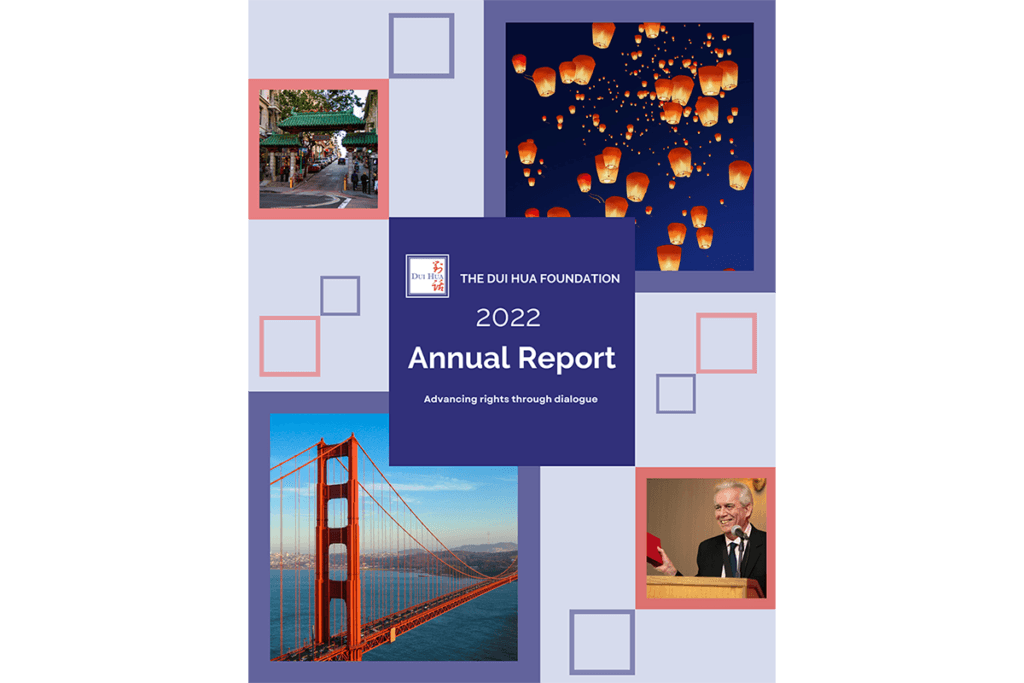 In 2022, Dui Hua added 1,650 names to its Political Prisoner Database, submitted 21 prisoners lists to the Chinese government, and learned of 23 acts of clemency. Read the report to learn more about last year's achievements and developments.
---
DUI HUA IN THE NEWS
Over the last two months, Dui Hua's research and advocacy has received attention in the press. Its research on acquittal rates in China was published in the Human Rights Journal (HRJ). Both this HRJ and our work tracking exit bans for Americans in China were cited in Politico's "China Watcher" newsletter.
Dui Hua's press statement on Professor Rahile Dawut received widespread coverage in US and international media. Professor Rahile Dawut's life sentence was reported on by major news outlets including the Associated Press, Reuters, BBC, New York Times, Washington Post, Guardian, and NPR. In addition to being syndicated widely, it triggered condemnations by the US State Department and leading NGOs such as Human Rights Watch, the World Uyghur Congress, the Campaign for Uyghurs, and the Council on American-Islamic Relations and was covered by news outlets in Europe, South Asia, East Asia, and the Middle East.
For more information, please visit our Dui Hua in News page.
---