EVENTS
Kamm Visits Strife-Torn Hong Kong
In the midst of widespread and increasingly violent protests, Dui Hua Executive Director John Kamm visited Hong Kong from September 17 to September 25, 2019. He found a city deeply divided between support for the protesters and support for the police. Hong Kong is a city where normal life has been upended, where "flash mob" protests and mostly peaceful demonstrations by supporters and opponents of the police frequently take place, and where transportation around the city and at the airport are subject to disruption.
Major events have been cancelled due to the unrest, including the Hong Kong Tennis Open and the PGA Hong Kong Open, concerts by K-pop groups, a drag queen performance and a gig by comedian Trevor Noah, as well as the Global Wellness Summit.
The economy has been badly hit. Retails sales have plummeted, and hotels stand at least half empty. Districts popular with Mainland shoppers are now largely empty. Restaurants, when open, close early. There will be more than two million fewer tourist arrivals in 2019 than in 2018. Arrivals from mainland China are down 90 percent year-on-year. Reflecting the US-China trade war, exports of Hong Kong goods and reexports of mainland goods have plunged every month of 2019 when compared with the same months in 2018.
It is widely expected that Hong Kong will fall into recession by the end of 2019.
HKHRDA Generates Intense Interest
During his eight days in Hong Kong, Kamm met with Chinese officials, American diplomats, Hong Kong government advisors, business leaders, academics, journalists, and senior staff of locally-based human rights groups.
A principal topic of discussion in all meetings was the Hong Kong Human Rights and Democracy Act (HKHRDA), which passed both the House Foreign Affairs Committee and the Senate Foreign Relations Committee on September 25. The committees passed different versions of the Act, meaning that the two versions will need to be reconciled before the final version is voted on by both chambers. Enactment is by no means certain.
The HKHRDA imposes new reporting requirements on the State Department to determine whether Hong Kong continues to enjoy a degree of autonomy sufficient to deserve special treatment under the 1992 Hong Kong Policy Act. A separate report must be submitted to Congress on the efficacy of Hong Kong's technology controls. Most telling, the HKHRDA imposes sanctions on mainland and Hong Kong officials who are determined to have committed human rights abuses against the Hong Kong people.
Beijing has denounced the legislation, and threatened retaliation against American interests. China has already blamed foreign "black hands," including those from the United States, of inciting the protests in Hong Kong. Hong Kong recently barred an American scholar who had testified to Congress about Hong Kong from entering the SAR. Hong Kong officials acknowledge that China is widely disliked in Washington, but they are determined to lobby Senators to stop the legislation. Officials see no chance of stopping the bill in the House.
Protests were massive and violent on October 1, China's National Day, thereby embarrassing the Xi Jinping government. A secondary school student was shot by a policeman and an Indonesian journalist was blinded in one eye by a police rubber bullet. More than 1,000 protesters and police have been injured, and more than two thousand protesters have been arrested, many on charges of rioting and participating in an illegal assembly. Upon her return from Beijing where she attended a big military parade, SAR Chief Executive Carrie Lam convened a meeting of the Executive Council after which she announced that she would invoke a 1922 ordinance to impose emergency measures including the banning of face masks.
Kamm concluded that, barring a highly unlikely accession to the protesters' key demands of an independent investigation into police brutality and the adoption of democratic reforms, the crisis in Hong Kong will continue with no end in sight.
Progress Made on Dui Hua Priorities
Despite the turmoil, Kamm made progress on Dui Hua's April 2020 program, the International Symposium on Girls in Conflict with the Law. He met with Dui Hua's partner, the University of Hong Kong's Centre for Comparative and Public Law, as well as two key welcoming speakers. It was decided to press ahead with the Symposium.
Kamm also met with the foundation's Chinese interlocutors, handed over prisoner lists, and received information in response to its inquiries. Thus far, Dui Hua has received information on as many prisoners as it did in all of 2018.
---
PRISONER UPDATES
Updates on American citizens
On September 5, 2019, Dui Hua was informed by family members of David Lin (David Kuo Liang Lin, 林大卫) that he had been granted a four-month sentence reduction. David Lin is an American pastor and businessman who entered China to preach in 2006. He was convicted of fraud and sentenced to life imprisonment by the Beijing No.1 Intermediate People's Court on December 2, 2009. The Beijing High People's Court upheld the conviction and sentence on May 25, 2010. After his life sentence was commuted to a fixed-term imprisonment of 19 years and six months in 2012, he received three more sentence reductions in 2013, 2014, and 2019, respectively. Lin is due for release on December 19, 2029.
American citizen Wendell Brown was released from a prison in Chongqing on September 24, after serving three years in prison for a fight arising from an altercation in a bar in 2016. After being detained for around 20 months while awaiting judgment, the Chongqing Yubei District Court convicted him of intentional assault and sentenced him to four years' imprisonment on June 28, 2018. On November 13, 2018 the Chongqing No.1 Intermediate Court reduced the sentence to three years, the lowest sentence for the crime of intentional assault under the Criminal Law. Dui Hua played a role in bringing about the sentence reduction, having lobbied both U.S. and Chinese governments, and called attention to the case in western media. Dui Hua also served as an adviser to Brown's family and team of supporters.
Guangdong Prisoner List and Responses
Following the first special pardons to mark the 70th anniversary of the end of World War II on June 29, 2015, Xi Jinping ordered his second special pardon four years later to celebrate the 70th birthday of the People's Republic of China. This time, eligible prisoners included those aged 75 or above with serious physical disabilities who are unable to take care of themselves. Dui Hua submitted a list of five elderly and sick prisoners serving their sentences in a southern province to its interlocutors, and inquired about their eligibility for special pardons.
In September 2019, Dui Hua received an official response confirming that none of the five prisoners Dui Hua inquired about had benefited from the special pardons. Yao Wentian (姚文田) is a 78-year-old publisher from Hong Kong convicted of smuggling ordinary goods and sentenced to ten years' imprisonment by the Shenzhen Intermediate People's Court on May 7, 2014. Despite his advanced age and poor health conditions, Yao was not considered eligible. Dui Hua, however, was advised that Yao was given an eight-month sentence reduction in April 2019. Observers believed that Yao was imprisoned for editing a book on Xi Jinping in 2013 by dissident author Yu Jie (余杰). Yao is scheduled for release from Dongguan Prison in 2023.
Like Ji Sijun (纪斯尊) and Huang Qi (黄琦), the case of Wang Jing (王晶) highlights the issue of deprivation of medical care for human rights activists during incarceration. Wang Jing continues to be in poor health after she was released from Jilin Women's Prison on September 15, 2019. Wang, a citizen reporter covering petitioners and provided information for 64tianwang.com, suffers from a brain tumor and her condition is deteriorating. She was criminally detained in 2014 because of her report on a petitioner who set himself ablaze in Tiananmen Square. Although Wang was diagnosed with brain cancer before she was placed under criminal detention, she was not granted bail and was reportedly tortured while in custody in 2015. On April 20, 2016, the Chuanying District People's Court sentenced her to four years and ten months' imprisonment for picking quarrels and provoking troubles. The Jilin Intermediate People's Court upheld the conviction and sentence in 2016. Despite her medical condition, the prison refused to consider her for medical parole in 2017. The intermediate court rejected her request for a post-conviction appeal in 2018. News media reported that her tumor has returned, and that she has not recovered from the spinal injury she received during mistreatment.
---
PUBLICATIONS ROUND UP
Featured: Human Rights Journal: September 19, 2019: "Two Restraints, One Leniency": Part II, The Legacy of a Controversial Policy
Liangshao Yikuan: The Current Status
There has been ongoing debate concerning the current status of Two Restraints One Leniency, or liangshao yikuan, since the Publicity Department, the State Ethnic Affairs Commission, and the United Front Work Department jointly issued a statement on policies toward minorities in 2010. Some observers believe that the policy has been abolished by virtue of this statement, which maintains that "everyone should be equal before the law, and all criminals should be punished regardless of ethnicity." In 2014, the Fourth Plenary Session of the Eighteenth Central Committee of the Chinese Communist Party reiterated the principle of equality irrespective of ethnicity and incorporated equality as a core socialist value. Nevertheless, liangshao yikuan remains formally in effect because the joint statement cannot override an earlier national policy apparently promulgated by a superior authority, the Standing Committee of the Central Committee. Thus, while the actual hierarchy of authority regarding the policy initiated by then-General Secretary Hu Yaobang in the 1984 criminal policy document Number 5 remains somewhat obscure, liangshao yikuan has not yet been repealed.
Academics cannot reach a consensus concerning how liangshao yikuan is being implemented across China. Prior to his imprisonment, prominent Uyghur scholar Ilham Tohti expressed support for repeal in an interview in 2012. He claimed that abolition would be easy because the policy itself was not being enforced in ethnic regions. Another opinion published by legal scholar Chen Lanxin on the social media website Douban states that the policy is implemented only "to some extent." His argument highlights the ambiguity about how liangshao yikuan is being enforced, or even fundamentally understood. Such a status is also underpinned in the findings of a doctoral thesis by a Uyghur scholar, Erken Shumamshak, who points out in a 2013 article that judicial personnel in minority regions may not be cognizant of liangshao yikuan despite over 30 years of its existence. The author found that a number of judicial personnel in the cities of Urumqi, Kashgar, Hotan, and Tacheng in Xinjiang had "never heard" about the policy. Another study conducted among judicial officials in Gansu's Tianzhu Tibetan Autonomous County indicated that ethnicity played no role in law enforcement because the officials claimed there were no marked political, economic, or cultural differences between Han and ethnic minorities in the county.
Beyond Liangshao Yikuan: Security Trumps Leniency
Policy makers in the 1980s might not have foreseen the complex problems brought about by the increase in inter-ethnic contact in the subsequent decades, resulting from the mass migration of Han Chinese to traditionally minority regions in China's interior. Eastward migration to traditionally Han Chinese cities by ethnic minorities on the lookout for better job opportunities, albeit on a smaller scale, has also contributed to the surge of inter-ethnic conflicts. Although the arguments against liangshao yikuan are not entirely without grounds, recent public discussions reveal the rise of Han chauvinism in both physical and virtual spaces. While stressing that preferential policies for ethnic minorities violate the right to equality, many critics fail to realize that ethnic minorities today face discrimination in many other respects. For instance, Tibetans and Uyghurs are placed on a security blacklist when they seek accommodations in major cities. Their right to travel both internationally and abroad is severely restricted because their passports have been seized in a bid to tighten control over their movements.
Continue this story here, or read Part I here.
Press Statement, October 1, 2019: Pew Poll Shows Drop in China's Global Image
---
JOHN KAMM REMEMBERS
John Kamm Remembers is a feature that explores Kamm's human rights advocacy prior to and since Dui Hua's establishment in 1999.
Attending Trials in Beijing and Guangzhou, 2006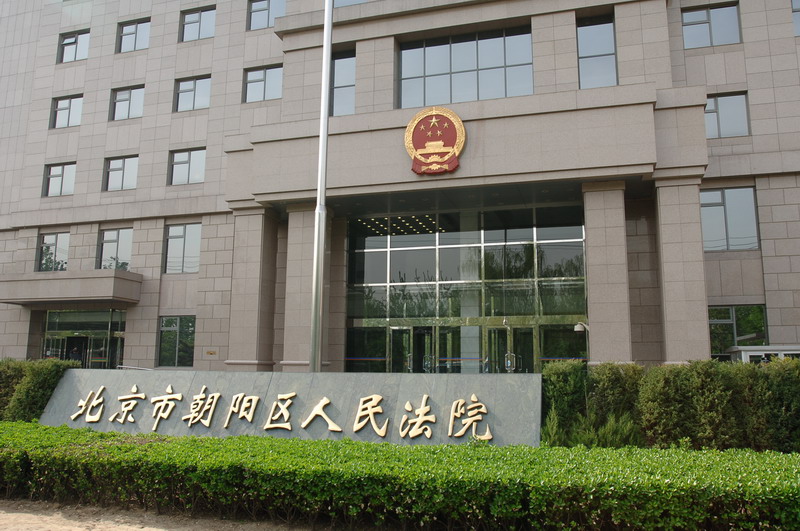 After Minister of Justice Wu Aiying took up her position in 2005, I was barred from visiting Chinese prisons. By 2005 I had been shown around prisons in Beijing, Hebei, Tianjin, Shanghai, Fujian, and Guangdong – nine prisons in all.
Wu Aiying was expelled from the Communist Party for corruption in 2017. Her ceaseless efforts to dismantle my dialogue with the ministry came to a head when a colleague and I were invited to visit Yichang Municipality in Hubei Province in 2007 to make presentations on the American justice system to a large audience of provincial justice officials. We had been promised a prison visit, but after finishing our presentations our hosts confirmed that we would not after all be allowed to visit the prison, on the instruction of the Ministry of Justice in Beijing. We needed to get out of town quickly.
In early 2006, I shifted my attention from visiting prisons to attending criminal trials. In January I wrote to the Supreme People's Court in Beijing, requesting permission to attend a trial of either endangering state security or disturbing the social order, specifically a "mass incident," when I visited Beijing the following month. This was a bold request. Although most trials are supposed to be open to the public, trials of endangering state security are usually closed. Trials of disturbing the social order involving dissidents are often closed to outsiders. In general foreigners, other than consular representatives, who are, for the most part, allowed to attend trails of their citizens, rarely get permission to attend trials.
To my surprise, I was told that I could attend a disturbing the social order trial, as the guest of the Beijing High Court, when I visited Beijing the following month. The trial would take place at the Chaoyang District Court, one of the country's busiest; it had heard 50,000 criminal cases in 2005.
At 9 AM on February 17, 2006, my driver and I arrived at the Chaoyang District Court. I was met by the Chief Judge of the Chaoyang Court's Criminal Division, the Director of the Court's General Office, and the Director of the High Court's Foreign Affairs Office. My driver told me that I was being given great face.
I was ushered into a polyurethane wood-paneled court room where photographers and cameramen were waiting to film my attendance. Other than court officials and police officers, I was the only other person in the room.
Seated at the front of the court was an appropriately robed collegiate panel consisting of two judges and a people's assessor. In front of them was the court recorder. The defense team sat to my right while the prosecutors sat to my left. The defendant, Mr. Dong, was led into the courtroom in shackles. He stood in a box before the judges, flanked by two sturdy policemen.
Mr. Dong was accused of creating a disturbance, a violation of Article 293 of the Criminal Law, and a crime of disturbing the social order. In October 2005, Mr. Dong had been drinking in a bar. After a bit too much bai jiu, a fiery Chinese liquor, he stumbled into the street, where he began fights with passersby. The police showed up and detained him, somewhat worse for the wear.
I asked a court official seated next to me if this was considered a "mass incident." He replied yes, "a small-scale mass incident."
Mr. Dong had already served a two-year sentence for fighting, which meant that as a recidivist he could expect a harsh sentence. He pleaded guilty at this trial. The judges, in a show of leniency, noted his deep remorse and decided to give him a second chance, a suspended sentence. Mr. Dong thanked the court and was led away.
The whole proceeding had taken just 30 minutes. After my visit to the court room I was taken to see the room where copies of judgments are held. I asked to take a look at a few randomly selected judgments, but my request was denied.
On the way back to the car we passed through the court's atrium. Overhead was a glass ceiling. I was told that this ceiling symbolized the court's commitment to transparency.
After the trial and before returning to Hong Kong on February 18, 2006, I was hosted to lunch by Swedish Ambassador Borje Ljunggren and dinner by American Ambassador Clark Randt. I also met with the Red Cross and the Swiss Embassy.
A Case of Armed Robbery
I took the afternoon train to Guangzhou from Hong Kong on February 19. I was met at the train station by a professor and his junior colleague who both worked for a research association. They drove me to the White Swan Hotel on Shamian Island, close to the American consulate. We went to dinner at the hotel's Chinese restaurant.
Over dinner I related my experience at the Chaoyang District Court. I told my friends that I felt that the trial I had attended was choreographed and intended to impress me with how compassionate the judges were. To my surprise I was asked if I'd like to attend a trial in Guangzhou. "We are far more open here. Foreigners can attend trials without prior approval," I was told. We agreed to try to attend a trial at the Guangzhou Intermediate Court the next day.
We arrived at the court by taxi on the morning of February 20. The court was housed in a large, multi-story building, a hive of 80 court rooms. The ground floor was teeming with family members and others intending to attend trials, as well as judges and bailiffs. After passing through the security check, I went to an unimpressive wooden desk and registered to attend a trial of armed robbery, a capital offense. I presented my passport and was given a pass. Intermediate courts in China are the courts of first instance of trials for crimes that carry the death sentence, so we chose a death penalty trial.
My friend and I went to Courtroom Two on the fourth floor, where the trial was taking place, Judge Jiang Jianxiong presiding. The defendant, 19-year-old Huang Changwei was brought into the courtroom, shackled and accompanied by two blue-suited bailiffs. He stood in the dock shivering with fear. He was flanked by two cops. I thought of my own children. My oldest son was the same age as Huang Changwei, a migrant from a poor family in rural Guangdong. The judge, spying me out of the corner of his eye, asked young Mr. Huang if he needed some time to compose himself.
Mr. Huang was accused of killing his girlfriend, whom he had met on the Internet, in June 2005. The couple had rented a hotel room to negotiate a "breakup fee," the amount the young woman was to receive for agreeing to separate. She demanded RMB 10,000. The boyfriend refused to pay anything and instead demanded that the girl return the cellphone he had given her. She refused, and when he tried to grab it a struggle ensued. During the fight he grabbed a fruit knife and stabbed her to death, after which he fled the scene, in possession of the cellphone. It was a simple matter for the police to track him down and detain him.
The court room was crowded. In addition to court officials, lawyers, and police, there were people like me (I was the only foreigner) who simply wanted to watch the proceedings. There was a group of relatives of the deceased girl who were there to demand justice. They were armed with a document that apparently allowed them to calculate the amount of compensation to the family that the young man should pay them for killing the girl.
The defendant's lawyer stated that his client was too poor to pay a large compensation. At this point, the judge moved to adjourn the trial in order that he consider amending the charge to intentional murder. The defendant's lawyer exclaimed: "Surely your honor wouldn't sentence my client to death simply because he can't afford to pay compensation."
After the trial was adjourned, I went up to the judge and asked him if he cared to join me for a cup of tea and a cigarette. We agreed to do so in a small room off the hallway outside the court. We sat down on a couch to discuss the case. I found myself in the unlikely role of advocating for someone facing the death penalty in a Chinese court of law.
I said that Mr. Huang was a young man (he was 18 years old at the time of the crime) and took the position that this was a crime of passion committed by an immature person. There was no evidence of premeditation. At most this would be second-degree murder in the United States, maybe manslaughter. No way, I opined, could the crime justify his execution.
Judge Jiang seemed to take what I said on board. After finishing the tea and cigarette, I asked if he'd take a picture with me. He agreed and we reentered the courtroom where compensation negotiations between parties were still underway. He shooed them away, and we took a picture together, he in his splendid robes.
Judge Jiang did not amend the charge to intentional murder, keeping it as intentional robbery, a capital crime.
Aftermath
On April 25, 2006 the Guangzhou Intermediate People's Court sentenced Huang Changwei to death. He was ordered to compensate the girl's family to the tune of RMB 292,689, the sum total of his assets. Huang appealed the judgment to the Guangdong High Court.
I wrote a letter to Judge Jiang which I asked my Guangzhou friend to deliver. I asked the judge to pass along my comments on the case to the High Court. On November 28, 2006 the High Court amended the sentence to death with two-year reprieve, reasoning that he had just turned 18 (the youngest age at which someone can be executed for a crime committed at or after the age of 18) not long before he committed the crime. He deserved a second chance. My friend wrote me that it was virtually certain that the sentence would be commuted to life in prison, which is what happened on August 8, 2009.
Huang turned out to be a very well-behaved prisoner. His life sentence was reduced to 19 years on July 28, 2011 and further reduced by 17 months on December 31, 2013. He was given an eight-month sentence reduction on May 6, 2016 and a five-month reduction in 2018. After the last reduction this sentence is set to expire on June 27, 2028, 23 years after the death at his hands of his girlfriend.