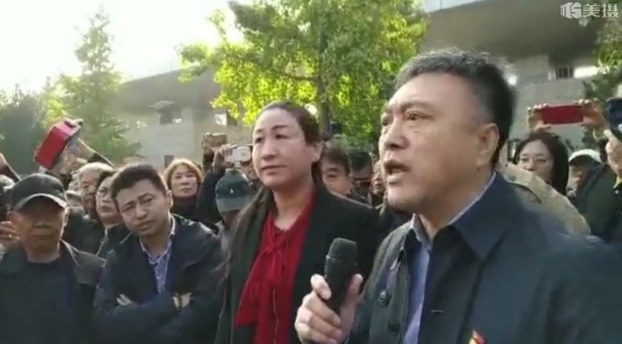 October 18 or 20, 2019
Location: Changping District, Beijing
Participants: Over one thousand
Over one thousand property owners gathered in a square in front of the Changping District government building in Beijing for one day against a forced eviction order in October. Non-local protesters residing in the two villages were unsatisfied with the compensation. They demanded an explanation as to why the district government classified their houses as illegal constructions.
On October 17, a notice was put up in Dongying Strawberry Farm Village and Xiangtang New Culture Village, urging all villagers to demolish their houses by the following day, lest the district government would bulldoze their houses. Disgruntled property owners rallied in front of the government building to defend their properties. They claimed that their purchase was recognized by village, township and district governments; however, government officials have breached the agreement and proceeded to expropriate the land.
The properties in this mass incident belong to the so-called "minor property right houses" (小产权房). These houses are built on "village common land" collectively owned by local villagers. The protesters, however, were non-locals. They purchased such houses from local villagers, and mistakenly believed that they had acquired both land and property ownerships from the locals because of the certificates of transfer issued by the village and township governments; however, the district government has never granted them the property deeds.
In 2012, the Beijing Municipal government began to scrutinize and expropriate "minor property right houses." Beijing's Land and Resources Bureau has also been warning non-locals not to purchase them. After demolition began in early November, affected property owners collected over 10,000 signatures against the forced eviction.