This post was originally published as part of Dui Hua's Roots series in its November 2015 Digest.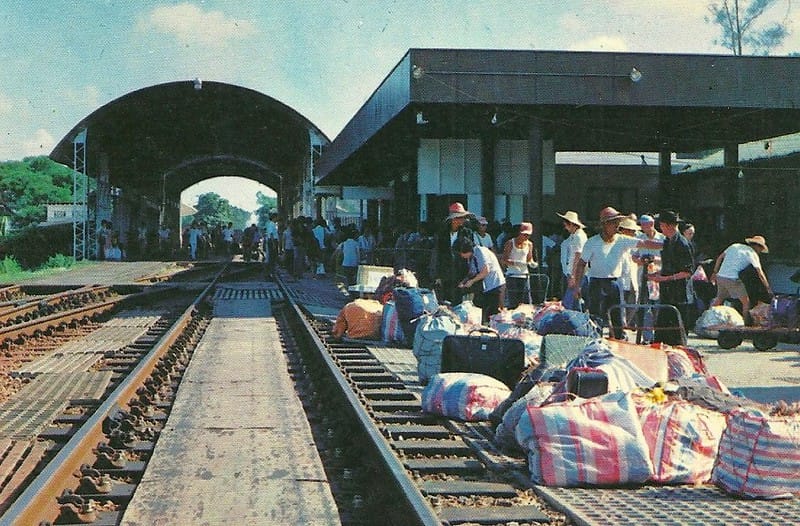 For two and a half years, Hong Kong-based American businessman John Kamm focused exclusively on prisoners of conscience. Then, in the summer of 1992, Kamm received a request to intervene on behalf of Hong Kong businessman Chong Kwee-sung. Chong, an American green card holder, was taken into custody at the border crossing between Hong Kong and mainland China in August 1991 and immediately transported to Zhengzhou, Henan Province. Three months later he was formally arrested on suspicion of fraud.
Chong was representing an American bicycle importer who was embroiled in a commercial dispute with Zhengzhou-based Central China International Economic and Trading Corporation. For 30 months, from August 1991 to February 1994, Chong was held in a Zhengzhou detention center. He was allowed to keep his cell phone, which he used to call colleagues and family to arrange the payment of bribes to guards, who in turn afforded him better treatment, including a choice spot near a window in his 40-man cell.
Kamm quickly made the Chong Kwee-sung case a priority, raising it on every trip he made to Beijing from the second half of 1992 until Chong's release. In meetings with Kamm, China's Ministry of Public Security, Hong Kong and Macau Affairs Office, State Council Information Office, and Ministry of Foreign Affairs all heard about Chong.
A breakthrough in the case came in early 1994 when an increasingly desperate Chong wrote a letter to his family in which he said he wanted to commit suicide by refusing to eat or drink. A guard smuggled the letter out of the detention center. Chong's daughter immediately brought the letter to Kamm. While she told Kamm that he could use the letter to help win her father's release, she asked that he not give the letter to the Chinese authorities in order to protect the guard and her father from reprisal.
Kamm set up a meeting with one of China's most famous police officers: Zhu Entao, head of the Ministry of Public Security's International Division, and known in some circles as "China's 007." Zhu was China's senior representative on Interpol and among the most senior Chinese officials who decided which prisoners to release. He was a dapper, sophisticated man who first met Kamm in the mid-1970s, while managing the Guangzhou Trade Fair's Liaison Office for westerners.
The pair met in Zhu's office at the Ministry of Public Security. While holding the letter in plain view, Kamm pleaded for Chong's freedom. Weeks later, Chong was released and allowed to return to Hong Kong.
After his release, Chong came to see Kamm. The two men repaired to a nearby restaurant, where Chong provided a detailed account of his time in detention. He revealed that detainees worked long hours making plastic flowers for export to the United States and brought with him a box that named the Los Angeles-based importer. He also spoke of witnessing the beatings of detainees whose families were too poor to make pay-offs. Most shocking was Chong's account of the practice of executing young, healthy men so that a hospital, which had a business relationship with the detention center, could harvest their organs.
Young men were executed in batches of 14. The executions were scheduled when the hospital had filled all of its beds with patients, mostly from Southeast Asian countries, desperate for life-saving transplants. The day before they were to be executed, the detainees were informed of their fates, provided with a farewell meal, and given an injection to reduce the trauma a body suffers when a bullet is taken in the back of the head. The prisoners' organs were harvested in specially designed vehicles parked at the site of the executions. Chong told Kamm that he was aware of more than 20 such "batch executions" during his time in the center.
China has since banned the use of prisoner organs for transplants and prohibits the export to the United States of goods made in prisons or detention centers. Chong's revelations were among the first detailed reports about these practices, and they contributed to their eventual abolition.
---